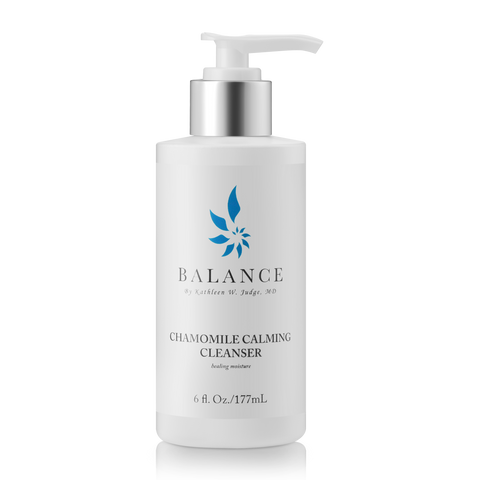 Chamomile Calming Cleanser
This emollient non-foaming cleanser gently removes impurities and environmental debris without lathering away precious natural oils and moisture from your skin. It contains aloe and azulene, an extract of chamomile flowers known for its superior soothing and anti-inflammatory properties. We also added squalene, a lipid produced naturally by your own oil glands to hydrate and maintain the barrier of your skin.
 Best for Skin Types: Sensitive, Dry, Mature, Treated, Rosacea
 Other Recommended Products: Hydrating Toner, Calming Relief Serum

USE: Use twice daily. Gently massage with fingertips on the face and neck area. Rinse with a warm washcloth. Can be used as a shaving lotion for a close smooth shave.
KEY INGREDIENTS: Chamomile, Squalene, Vitamin E, Vitamin A, Aloe Vera