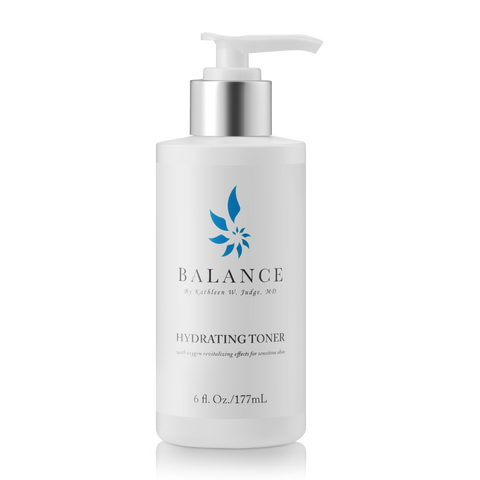 Hydrating Toner
This toner contains a blend of natural extracts including ginseng, gingko biloba and rosemary that help to refresh and hydrate the skin. This toner also contains soothing agents such as aloe, chamomile, Japanese green tea and sea kelp to hydrate and soften irritated or inflamed skin.
Formerly: Vital Hydrant Toner
USE: Use twice daily after thorough cleansing. Apply with flat cotton pad to the face, neck and chest area and let absorb into the skin before applying special treatment or moisturizer.
KEY INGREDIENTS: Ginseng Extract, Gingko Extract, Rosemary Extract, Glycolproteins, Chamomile Extract, Japanese Gree Tea, Sea Kelp, Lavendar Oil, Vitamin A, E and C