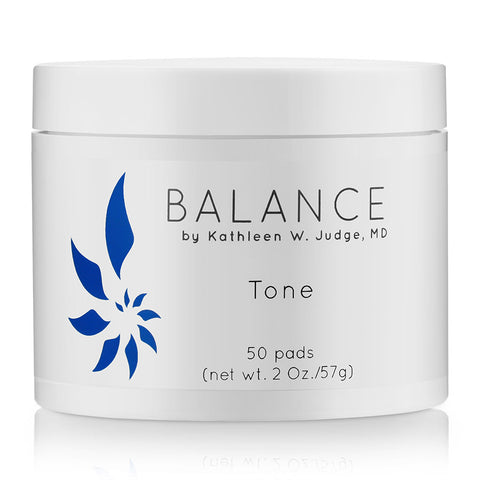 Tone - Herbal Balancing Toner Pads
Our toner helps to clean and shrink your pores, keeping moisture in and the environment out. This blend of eight botanical extracts is created by cold processing, so it contains no alcohol.  Instead, you'll treat your skin kindly with Chamomile and Aloe to calm irritation and hydrate. The natural anti-oxidants Coltsfoot, Horsetail, and Sage will help repair and protect your skin.  Rosemary and Witch Hazel are natural antiseptics and astringents.
The jar contains 50 pads soaking in our Herbal Balancing Toner.