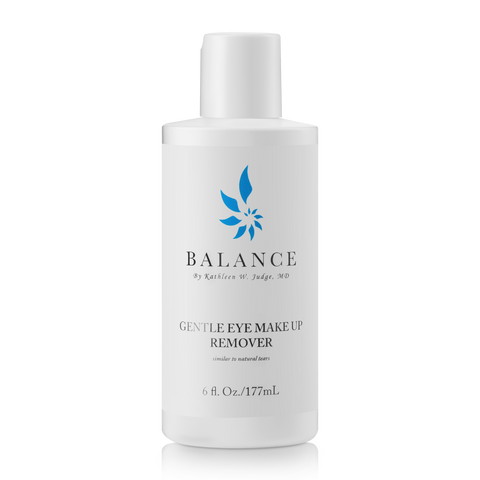 Gentle Eye Makeup Remover
A high quality makeup remover is essential for removing all traces of makeup and buildup of oil and debris from the day. Our makeup remover is gentle enough to be used on sensitive skin and can be used before cleansing; this ensures that the cleanser will break down and emulsify any remaining makeup easily, and can penetrate deep into the pores for an effective cleansing.
USE: Apply a liberal amount on a cotton pad. Gently wipe across the closed eye area without any pressure. Allow the formula to dissolve your makeup. Repeat if needed. Can be used all over the face to remove foundation. Will also remove dark lipstick.
KEY INGREDIENTS: Willow Bark Extract (organic Salicylic Acid), Sage Extract, Coltsfoot Extract, Horsetail Extract