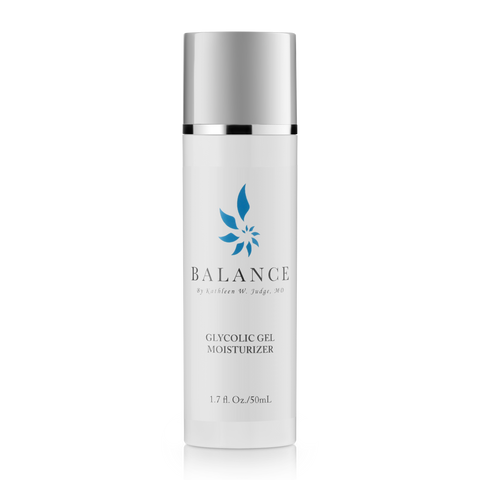 Glycolic Gel Moisturizer
Glycolic acid helps increase the shedding of dead skin cells and diminish blackheads, whiteheads, and skin discoloration. This gel contains 6% glycolic acid, along with Vitamins A and E, Japanese green tea, hyaluronic acid, and squalene that help to condition, hydrate, and clarify oily skin. This gel is water-based and provides hydration without feeling heavy. It is best for oily, acne-prone, or blemished skin, but can also be used as a serum followed by your favorite moisturizer to minimize fine lines and signs of aging. This gel should not be used on freshly shaved skin.
USE: Apply all over the face and neck area after thoroughly cleansing the skin. Avoid eye areas.
KEY INGREDIENTS: Glycolic Acid, Vitamin E, Vitamin A, Camellia Olefera Extract, Sodium Hyaluronate, Yeast Extract, Squalane
*Formerly*  Glycolic Renewal Gel