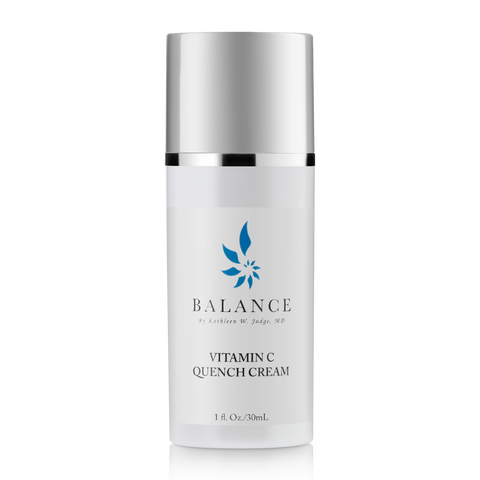 Vitamin C Quench Cream
Our Complex C Moisturizer is a hydrating and conditioning moisturizer with an advanced formula which contains high concentrations of Vitamins C, A and E. It also incorporates sodium chondroitin sulfate to calm redness and red marine algae helps to condition and revitalize dull, dry and sluggish skin.
USE: Use twice daily after thorough cleansing and toning. This crème can be used during the day or as a night crème, and should be used at alternating intervals with alpha or beta hydroxyl acids or retinoids.
KEY INGREDIENTS: Tetrahexyldecyl Ascorbate (Vitamin C), Asorbic Acid (Vitamin C), Sodium Chondroitin Sulfate, Ahnfeltia Concinna Extract, Glycosaminoglycans, Glucosamine HCL
*Formerly*  Complex C Moisturizer