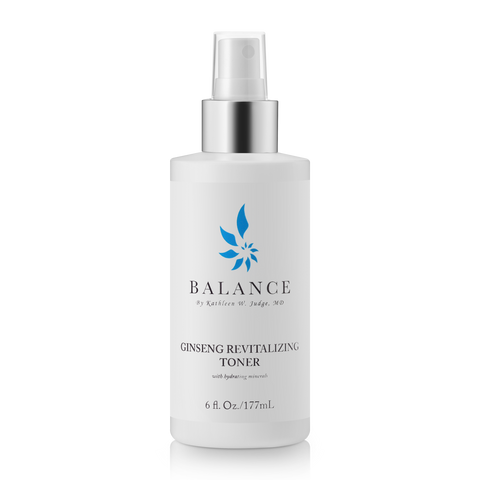 Ginseng Revitalizing Toner
Most suitable for dry skin types, this hydrating toner contains a high concentration of ginseng that revitalizes and conditions the skin. This moisture-replenishing toner also contains chamomile, witch hazel and trace minerals that help stimulate and soothe the skin while promoting the skin's natural repair and renewal process.
USE: Use after thoroughly cleansing. Refreshes and re-hydrates the skin with an aromatic blend of essential oils.
KEY INGREDIENTS: Chamomile, Geranium, Ginseng Extra, Bee Pollen extract, Sodium PCA, Hydrolyzed Muccopolysaccharides