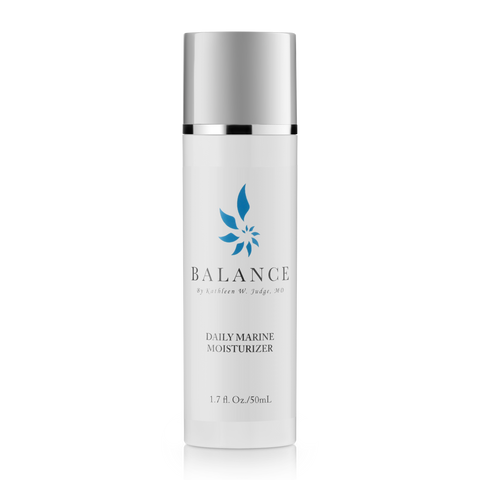 Daily Marine Moisturizer
Clinical studies indicate that this product increases collagen stimulation with a 20% increase in firmness, and up to a 70% increase in hydration in just four weeks.
Our Daily Marine Moisturizer is by far our bestselling moisturizer because it works to improve hydration, decrease redness, and improve the texture of your skin. Derivatives of red marine algae found near the Hawaiian Islands help to replenish lost moisture, reduce the appearance of fine lines and wrinkles, increase firmness and elasticity, and increase cell turnover.
Use: Works best when used after a thorough cleansing and serum application. For sensitive skin, we recommend pairing with our Ginseng Revitalizing Cleanser.
Key Ingredients: Polypeptides, Polysaccharides, Sodium Hyaluronate, Vitamin E, Vitamin C, Vitamin A, Ginseng Extract, Rose Hip Extract, Ginkgo Biloba Extract, Horse Chest Nut Extract.
*Formerly - Restorative Marine Moisturizer*