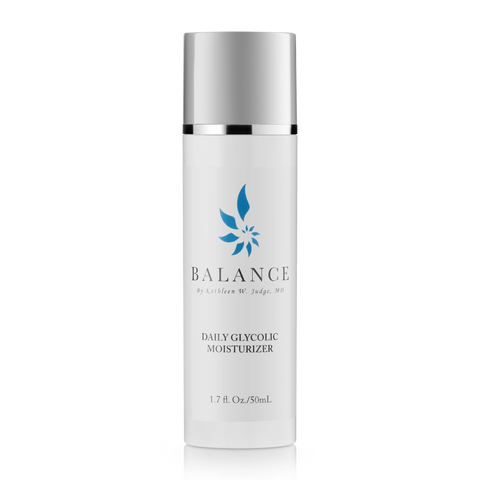 Daily Glycolic Moisturizer
This rich moisturizer contains 5% glycolic acid which is a naturally derived exfoliant that promotes the shedding of dead skin cell layers. This means you can enjoy a decrease in fine lines and a more even complexion. Vitamins A and E work to protect the skin from free radical damage, and improve elasticity overall.
USE: Use once or twice daily after thorough cleansing and toning the skin. Follow with a moisturizer or special treatment.
KEY INGREDIENTS: Glycolic Acid, Lactic Acid, Citric Acid, Tartaric Acid, Salicylic Acid, Glycoproteins, Vitamin A, Vitamin E, Tetrahexyldecyl Ascorbate
*Formerly - Glycolic Moisture Crème*