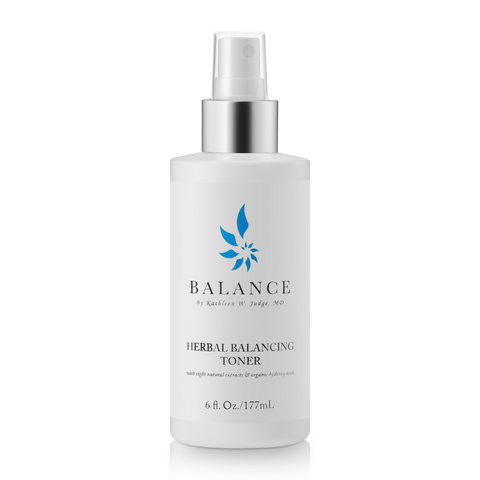 Herbal Balancing Toner
Our Herbal Blend Astringent contains several natural ingredients including rosemary, sage, willow bark, horsetail, aloe and witch hazel. These extracts are combined using a cold process method that eliminate the need for any alcohol, making it less stringent and harsh on the skin. These ingredients combine to clarify and condition the skin, leaving it revitalized, refreshed and renewed. This toner is especially effective for combination, oily and problem skin.
USE: Apply twice after thorough cleansing. Apply with a flat cotton pad all over the face and neck. Follow with moisturizer. Can be sprayed directly onto the face. Avoid the eye area.
KEY INGREDIENTS: Willow Bark Extract (organic Salicylic Acid), Sage Extract, Coltsfoot Extract, Horsetail Extract
*Formerly - Herbal Blend Astringent*