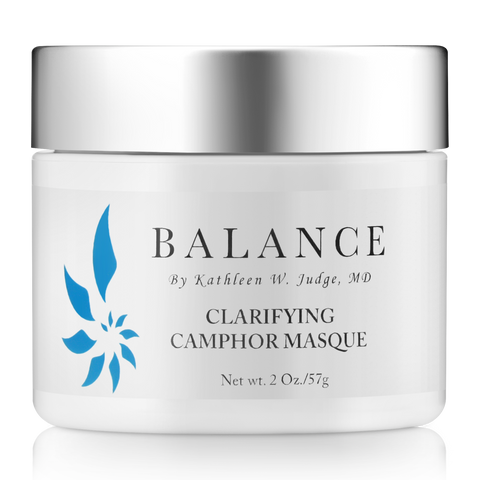 Clarifying Camphor Masque
Our Clarifying Camphor Masque is a  white-colored, creamy masque that is enriched with camphor. Camphor is a natural stimulant that refreshes and cools the skin while removing excess oils and toxin buildup in the pores. This masque is particularly effective for controlling blemish prone skin and keeping the pores clean. Also, the clay base in this masque helps to draw out impurities to leave your skin free and clear of oil and dirt.
USE: This masque can be used daily for severe acne or problematic skin conditions. For combination skin types the recommended use would be two to three times a week to control excessive oiliness or an occasional blemish. This camphor masque can also be applied directly to blemishes at night as a leave on treatment. Always apply masque after thoroughly cleansing and toning. Apply all over face and neck area and allow the masque to set for 15 to 20 minutes. Avoid the eye area. Finish by rinsing thoroughly.
KEY INGREDIENTS: Camphor, Bentonite, Colloidal Sulfur